I have been on winter holiday from work, 2 weeks. So I have had time to work on this, on some days 8-10 hours, but some days only 3-4 hours. I choosed the best rear end I had, this one seem to be as new when turning by hands, some other rear that I have are almost worn out..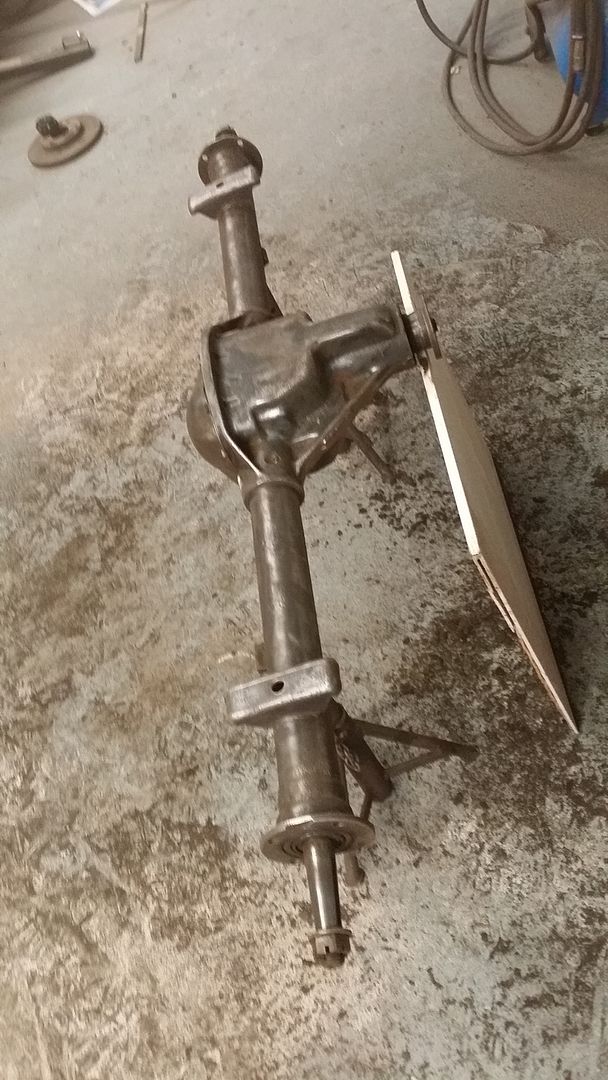 And then some paint
And on its place on the next day. I am going to change the pinion axle stefa and oils.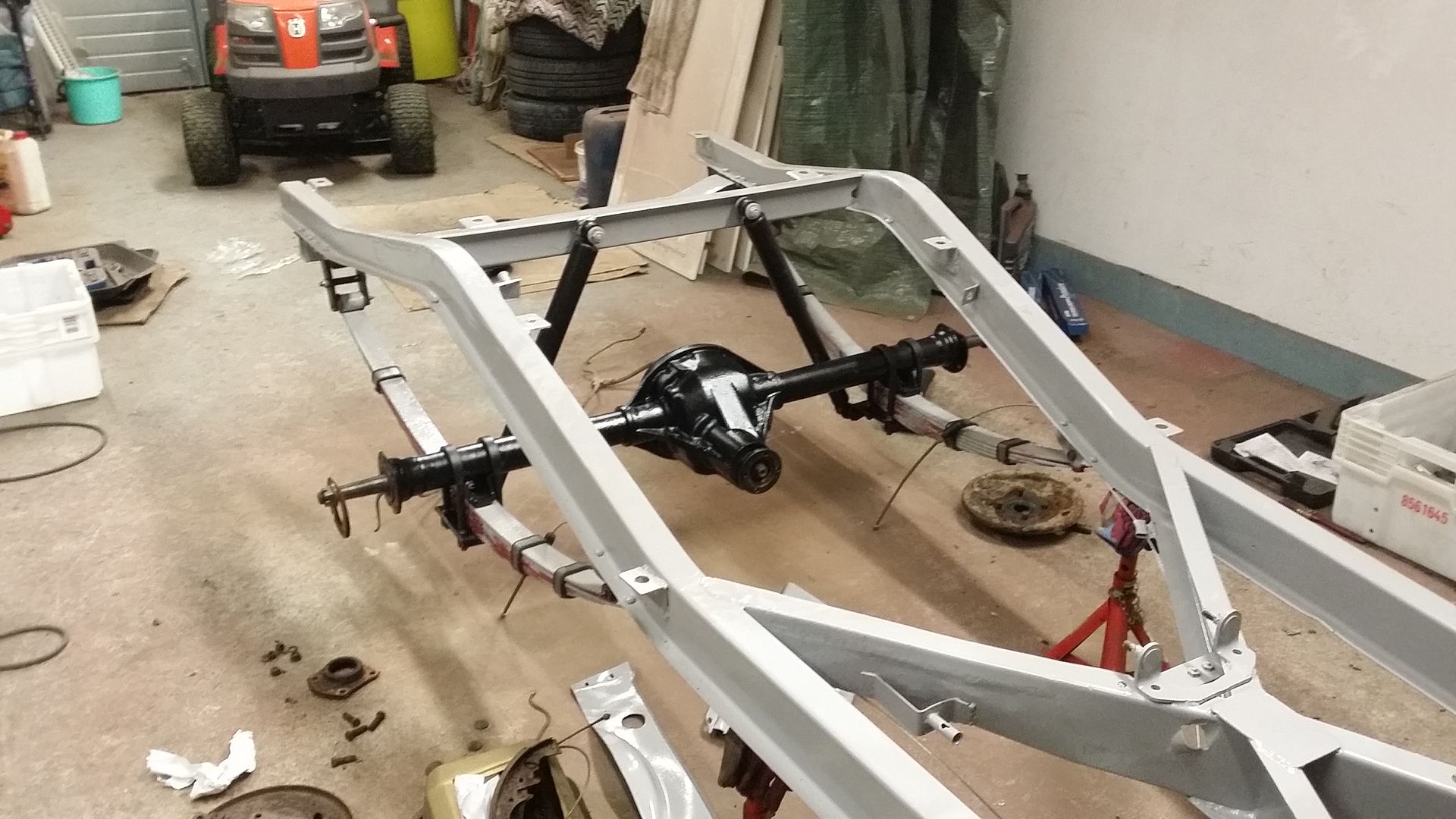 Red grease is coming between leafs, so I trust I got it tight.
Today I started to work on brakes
New handbrake cables