Hi, my name is Ville, from Finland and this is my first post. This is me with these funny lookin ear protectors: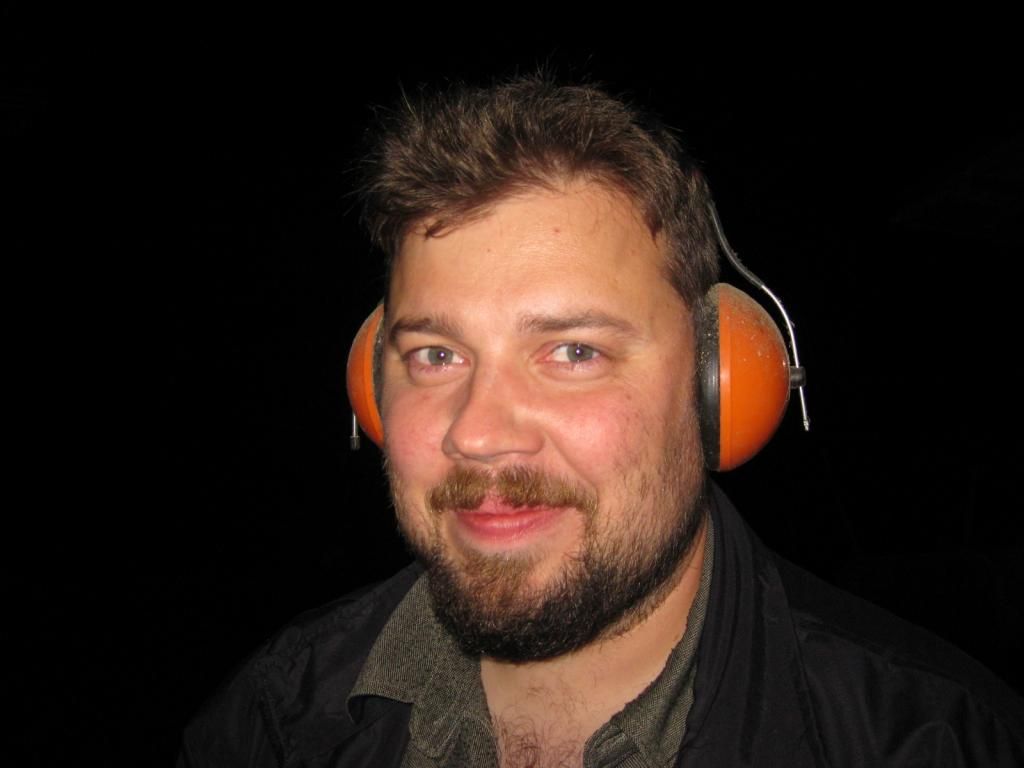 Sorry for writing in english. I understand a littlebit svenska, but to avoid all mistakes in writing I will write in english. You can answer in svenska, I will try to understand and hopefully learn something at the same time. This is the oldest pic I could find, its taken 1967-68, and the person in the pic is my aunt, same årsmodell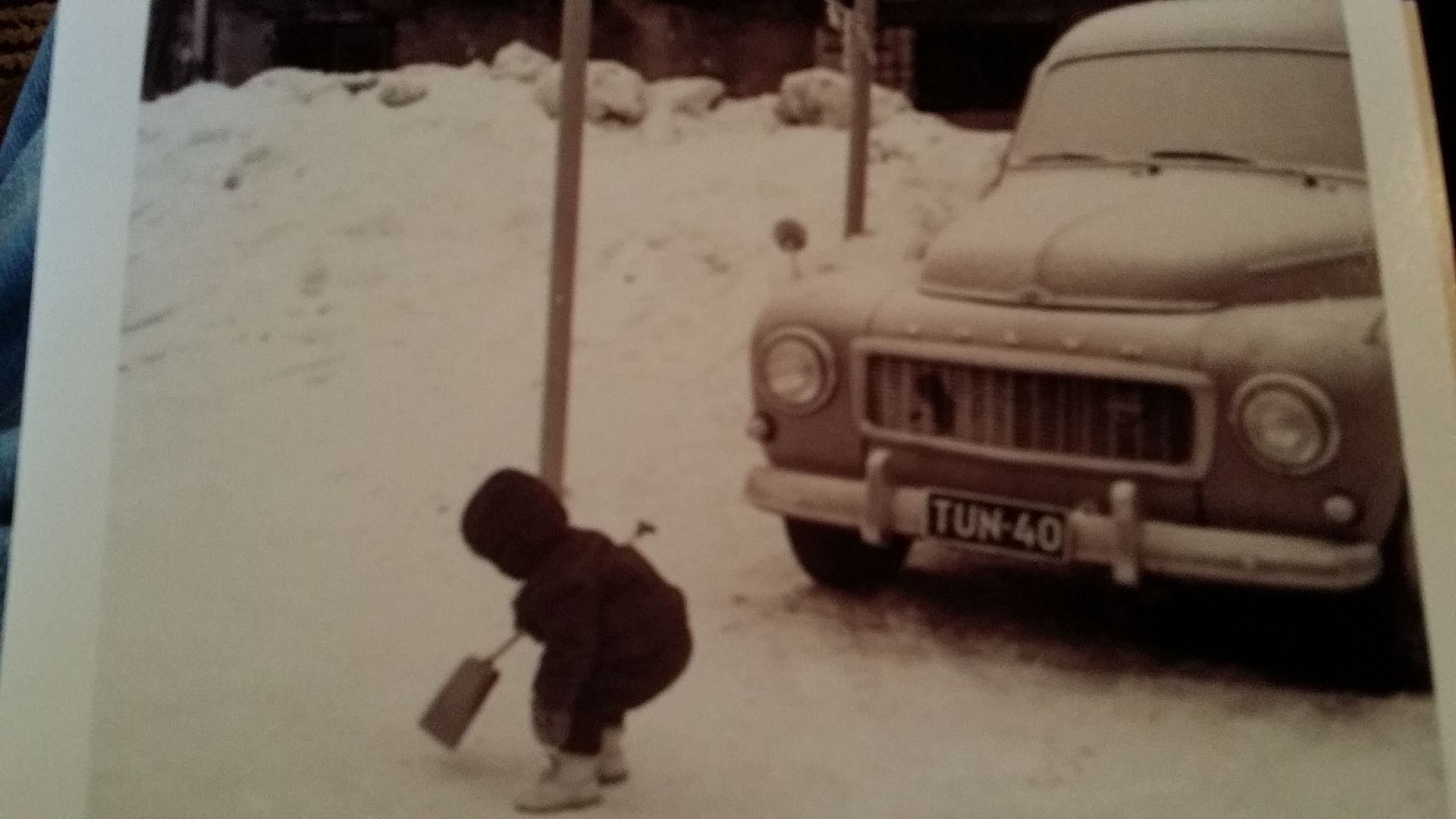 So, to the car. This is 1965 Duett, P210E that my grandfather bought new in december 1964. He drove it for 36 years, to year 2000, when he quit driving, he was 81 years old. He had promised me this car, as this was the most important car to me when I was a child. My mother gave birth to me in 1978 and this was the first car i have ever travelled in, my father collected us home from the hospital with this. Somehow my grandfather had forgotten his promise, and I didnt have guts to ask him for it. One day when we went to visit my grandparents Volvo was gone. It was sold! I couldn´t believe my ears, how could he do this to me!? I had some parts bought for the car. I immediately called the guy who had bought it, but he refused to sell. Over the years, I called him few times, only to hear the same answer; "I wont sell".
Now, to the year 2013. My grandfather died in september, a day before he would have been 94 years. I started to memorize old days, and suddenly the idea was clear; I had to buy the old volvo back, no matter what.
I called the guy; "I won´t sell" OK, lets talk something else. I told him about the car, how important it was to me, and how my grandfather had promised it to me. Suddenly he started to ask my skills, and did I understand how difficult project this would be? He had started it, but it was left alone for 10 years. Floors and sills had been changed, but thats about it.
He said he would think about it. Next day he called me and said it was mine for the same price he paid for it, I tought it was fair. He said that he wasnt emotionally intached for it, and it was all the same if he had some other duett to work on, so with the same money he could get a duett skåpvagn and I can get the one and only I want.
This is how it had been last 10years:
It was towed out with old david-brown tractor, and pushed on to trailer. I had that chevrolet as my dailydriver then.
This is how the project started, I hauled it home 200 kilometres and only then I started to see what a I had bought.
Here it is in my own garage, at last, 13 years after I should have got it.